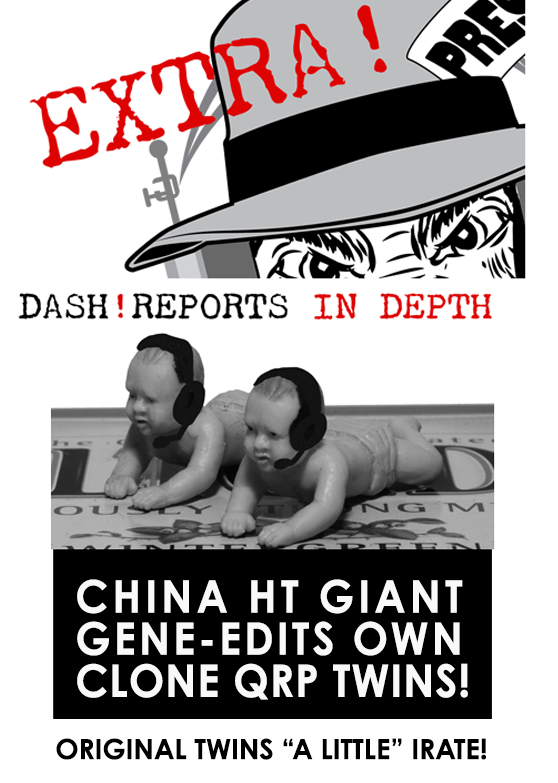 Once the toast of QRP amateur radio, Leopold and Oscar Toroidal, AKA the "Toroidal Twins," were celebrated for their Altoid tin radio shack and frequently hailed as the world's tiniest, youngest-looking QRP operators.
Then QRP fashion changed and Altoid tins went the way of ON AIR signs that didn't glow blue, until Oscar and Leopold woke up in their minty crib and found themselves dumped into the dust bin of ham radio history.
Sorry fellas.

Rumors out of China suggest that a certain manufacturer of ham HTs has not only cloned Chinese QRP twins from surplus SMD components, but edited their genes such that the new twins are half the size and a lot more fit and trim then those cranky tubby Toroidals.
Emotionally, the Chinese QRP twins act much more mature as well. No tantrums, no whining continuously through every contest, no moping around like a couple of wide-loaded diapers when some asks if they wouldn't tidy up the shack for the holidays.
Petulant as ever, the original twins insist they're only "a little" irate and plan to cling to their past celebrity like their security blanket, which happens to be one of those itsy-bitsy cleaning cloths you get when you buy a new pair of glasses.
Dash!Reports will probably check-in with these half-pint has-beens as they fade into obscurity, only because the original twins'original photograph is so adorable.


BIG BOSS SAY RELAX !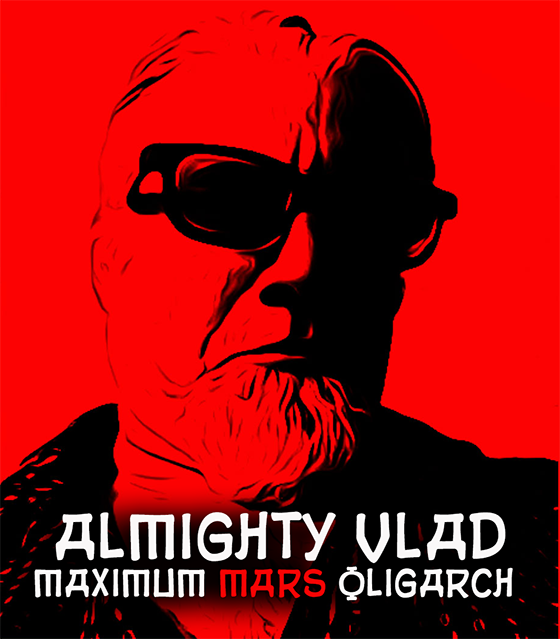 Great sigh of relief around the world as Motel Baba Mars innkeeper allowed the InSight probe safe passage to the surface of the potentially angry red planet.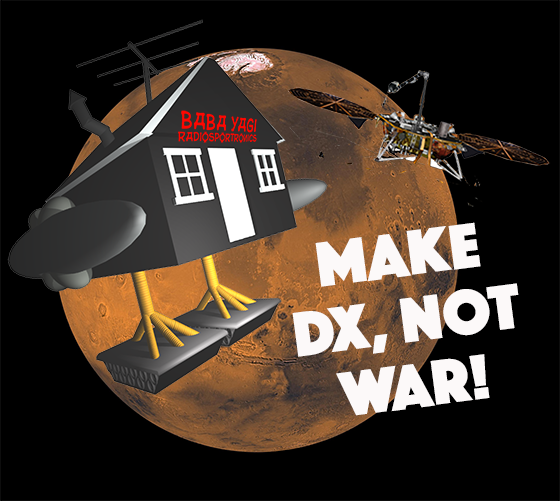 "No big deal, " radioed the Rfchokian strongham from Motel Baba's main battle shack, which interdicted the puny spacecraft as it hurtled towards its final landing. "Maybe it will bring attention to the luxury of Motel Baba Mars, where DXpeditions luxuriate even as they dominate planet Earth."

Almighty Vlad's change of heart may signal new business for Rfchokian's booming commercial space efforts, making Elon Musk and Jeff Bezos look ever more like the big dorks they are.

Developing...

BIG BOSS GETS IT ON
US space officials are scrambling Sunday night after Rfchokian strongham Almighty Vlad, Maximum President of Baba Yagi Radiosportronics threatened to destroy the INSIGHT Mars probe set to land Monday afternoon. Vlad claims the craft is following a trajectory that would place it smack dab in the middle of his Motel Baba parking lot, a nuisance with clear potential for jeapordizing the convenience of his guests, among the Earth's most wealthy and hedonistic amateur radio operators.



Claiming the entire planet Mars as New Rfchokia before building his lavish luxury DXpedition resort last year, the very confident manufacturer of megawatt coal-fired linear amplifiers made a splash goading Elon Musk and Jeff Bezos for their inability to colonize the red planet in a timely manner.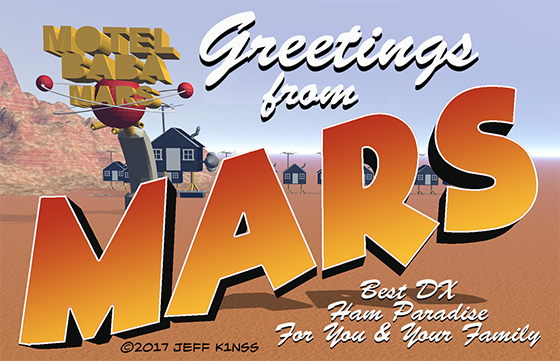 Beyond Almighty Vlad's credible threats, given his substantial beachhead in Mars' Cydonia region, the situation is sketchy, fluid, and altogether still gelling, with significant geopolitical aspects not yet set, much like added fruit cocktail in a nice big bowl of freshly-made Jello, newly-placed in the refrigerator.

For their part, officials at Jet Propulsion Laboratory in Pasedena who asked not to be named, claim the Insight probe is targeted on a completely different part of the planet, virtually antipodal from the Cydonia region, which became well known for the ancient alien "Face on Mars" in previous years. JPL sources insist there's nothing to see here and strongly advised the media, both mainstream and "alternative cockamamie" to, as they put it, "move along, move along." The sources really did say it twice.

Dash!Reports will remain on the story like a dog-faced radio amateur on a ham bone and present updates here as the situation continues to spiral out of control.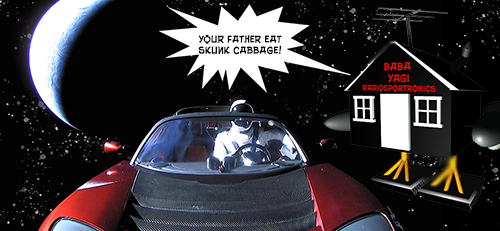 HOOPTY HECTORED
Hapless second-bester Elon Musk failed again to fool the world with his Space Dummy-driven Bondo Bugatti.
Oh it's on it way somewhere, but one of Baba Yagi Radiosportronics' planetary-roving ham shacks on chicken legs is giving the goofy hoopty guff every step of the way.
Apparently the Muskellunge was in such a rush to Photoshop away the inconvenient proof in early pictures, he managed to erase all the stars in the background. What a tool! He belongs right there along with Magic Selection Wand and the wee little Eye Dropper!
The Rfchokian Ministry of Space fixed his wagon but good, releasing the high-resolution coal-fired image above, revealing the truth of the matter, and yes, my god, outer space is FULL OF STARS, thank you very much.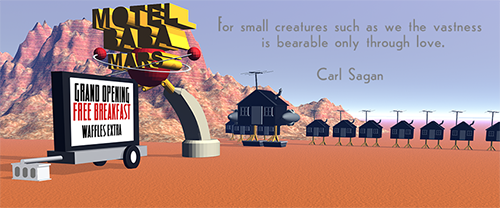 Meanwhile back at Motel Baba Mars, the Serene Maximum President of Rfchokia and Baba Yagi Radisportronics, Almighty Vlad gloated serenely at the front desk, preparing Mars' first ham DXped motor court to open for business and crush puny Elon Musk like a saltine beneath a steamroller.