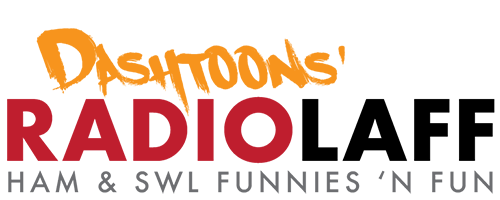 Our Hammy Holiday Story #2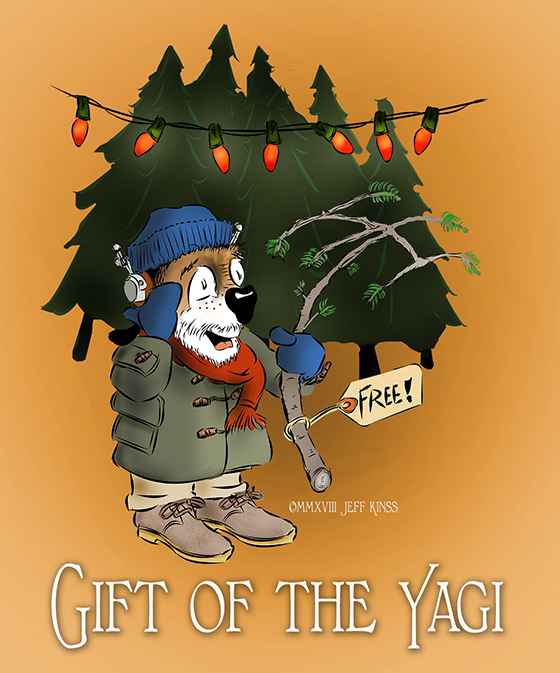 Dashiell Hammutt was your basic lucky kid.

Not Richie Rich lucky, but like many of us growing up in the nineteen fifties and sixties, lucky enough to be blessed with free meals, medical and dental care, presentable clothing and a warm bed and bath.  Kept blissfully ignorant of his parents' adult problems, Dash! worried about little more than his ham radio hobby, The Bomb, and what pathetic Christmas tree his father would bring home this year. In other words, Dash was burdened with your basic lucky kid's typically full paper plate.
If Dash had not exactly outgrown that particular Yuletide embarrassment, he nevertheless devised a workaround.  When his family moved from New Jersey to the upstate New York suburb of Heaviside, he vowed that his new friends would never see his family Christmas tree.
Sickness.  Pestilence.   Company coming. Dash tossed out excuses like candy canes to explain why, from about the twentieth of December to New Year's Day After, he met his friends at the garage side door and escorted them very briskly and directly to his bedroom ham shack in the basement.
His problem?
Upstairs loomed a cruel hoax. Always, since Dash could remember, great holes gaped in his family's Christmas trees– voids so big you could fly a sleigh and nine reindeer through one side of the seedlings and out the other. Feeble branches, missing most of their needles, sagged under the weight of the ornaments no larger than gum machine charms. Beyond the Valley of Sad and Dreary, these little sticks were enough to give a kid a complex.
Poor baby.
His trauma went all the way back to New Jersey, hundreds of miles south, where best friend since first grade, of equally modest, yet radically different family Christmas customs, always had the best tree in the world, if not the entire New York City metropolitan area. Each run-up to Christmas his friend's tiny tract ranch house living room became Rockefeller Center. And the tree?To the ceiling!Dash's buddy's cool carpenter dad sometimes had to cut off a couple of feet just so their annual mother of all Tannenbaums wouldn't punch a hole in the roof.  And once he righted that mighty balsam behemoth, it was time for blue and green antique German glass balls big as any sold by Brunswick for the purpose of making that spare. These were followed by more boxes of European heirloom ornaments, along with outdoor-sized C9 Christmas lights and enough glittering tinsel to spoof the radar of a Soviet Badger strategic bomber.Dash! was always invited to help decorate this monster and he did so with a certain rueful glee.  Because he knew that as soon as the last icicle was hung with care, his buddy's cool Christmas Dad would take but one puff on his bulldog pipe and administer the coup de grâce.Like a gunny sack of salt dumped in the deepest wound, out came the antique electric trains with track this wide and a double-throttled transformer big as a dodge ball.
To be continued…
DASHTOONS CAST PARTY
Yeah, they all crawl out of their cubicles and stalls for sheet cake and hooch. Hardly a lick of work all year, but when it comes to bending elbows on company time, these jamokes are tanned, rested and ready to give the annual holiday bash their all.

See if you can pick 'em out!

Kappy the Capacitor King of New York's Old Radio Row on Super Pro bass. Canfield Canasta, expat Voice of Rfchokia shortwave TV booth announcer. Solderin' Iron Mike, ol' 866 the Mercury vapor rectifying fool, the Prism of Ham Radio, Cosmo Phoen, Dashiell "Dash!" Hammutt in full Mystic Knights of the Keyed Locating Prong regalia. Madame CiCi, the Sweetheart of Radio Row at All-Wave Candy, Unhappy The Miserable Ham, Dyatel The Russian Woodpecker, and the irrepressible Buzzy Buzzer, lunch cart radio retailer from 1,000,000 BC.

We try to get this monkey business over just after Thanksgiving, so our cast has more time in the weeks ahead to Christmas shop and play online Blackjack during working hours.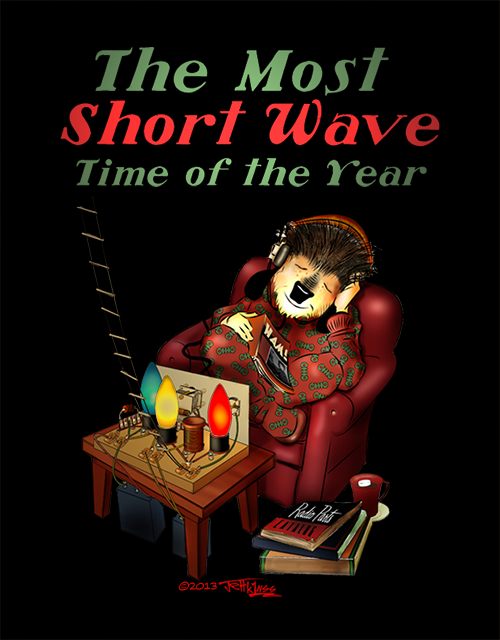 Scant short wave broadcasting, spotty ham propagation, and yet...this is the time our hearts and minds tune-in, turn-on, and give bad luck and trouble the slip, if only for an hour or two...and become airborne again, and again and again without end, amen.