That's right Sherman, we've gone full-tilt Way Back when paper magazines ran extra special supplements devoted to a splashy theme. Remember magazines? Of course you do, Pops-Wopsy yes you are!

The rest of you Flopsy, Mopsy and Cottontails can get the Sam Hill off our lawn...or move along please with the grown-ups to our Big Short Wave Number articles below, approved suitable for children who took up hobby radio in a post-analog world, that is, after there was no coherent reason to do so.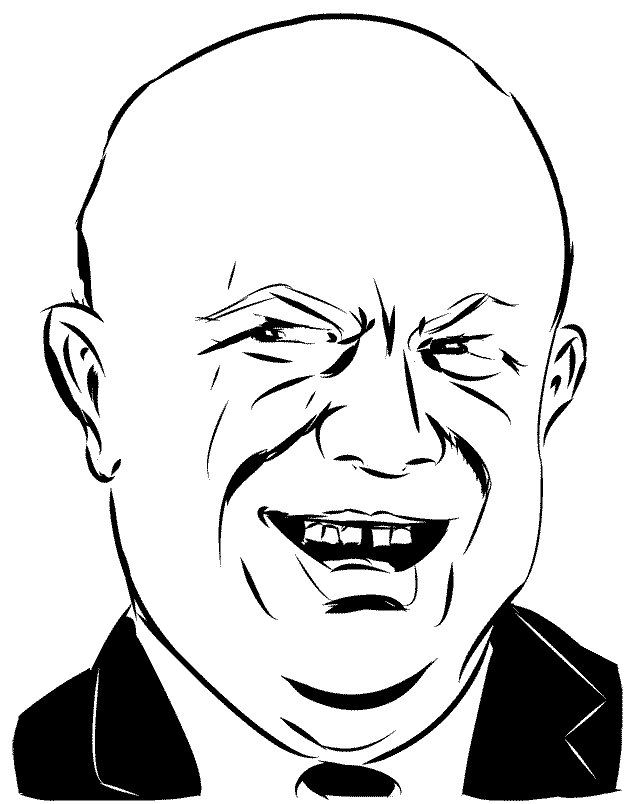 This is the head.
This 100 megaton War Head launched hundreds of thousands of Boomer Short Wave Listeners.
Back then kiddos koo-koo for current events and oodles of other Doomsday Fanboys had plenty of reasons to, ah-hem, monitor short wave radio those Years of Listening Dangerously.

Just how many reasons? Well, possibly one or two whole reasons more and we'll get to those, not to worry.
By far though, this looming Strange Attractor drew kids like crazy to short wave's fabled flame.
It lured seekers like seventh grader Cody Sinpo – squirts driven to build old school short wave sets and tune in Radio Moscow in delicious dread they'd be first to know when when the celebrated Mr. K lowered the BOOM!
CLICK HERE NOW and join Cody Sinpo, Mouse Lad of the Short Waves, in the first episode of our Cold War serial thriller KHRUSHCHEV'S HEAD.
Strange but true, this Gary Glitter among Floyd The Barber SWL cards leaped out from our recent vintage radio ephemera acquisition. But wait, there's MORE to this reception report than glittering Mercury space capsules. Don't shoot, just CLICK THE MOON and re-enter the heady atmospherics of Cavalcade of Cold War SWL Cards!
Brooklyn-based radio producer David Goren has made a study of short wave that's taken him far
from his studio/shack to places like the Mahgreb. There, everyday people still get their daily media dose on der funky frequencies, from shaky signals jammed between enigmatic number stations amidst a very real parallel universe of analog mystery flourishing in this digital century.
Dashtoons is delighted to spotlight what David Goren deconstructs, HERE.
Why Does
Billy Hallicrafters Love Bad Luck
'n Trouble?
His heart's in the right place, right?

He contacts the authorities, gets involved, does everything by the book, and yet...when he hears certain things on the radio he gets that look in his eye.
Is there a glint of glee? What ever that sparkle is, we never saw it when he listened to Radio Sweden's Breakfast Club.
We never saw that sparkle when he listened to CHU or W1AW or even to some of the friskier Marine Operator traffic.
Still, there was that time Billy Hallicrafters and his boating buddy Tim narrowly escaped getting caught out in a Bad One, but the Fishing Fleet wasn't so fortunate.
It went something LIKE THIS.