Dawn of the PDHA
That's right, your Personal Digital Ham Assistant.

Call him BANDSPREAD. Go ahead, that's his name and you can't wear it out. The world's first PDHA is at your beck and callsign, a supersized stack of AI all ready to do what you don't wanna.

At last, no more tedious net check-ins, no more filling out QSL cards, no more trying to think of something to say besides "time to pull the big switch."
BANDSPREAD does it all.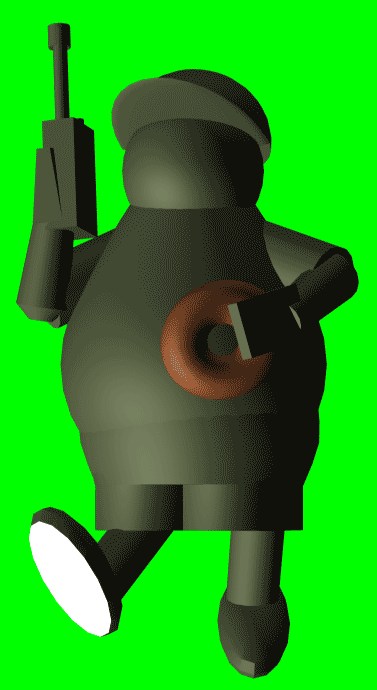 That's right, BANDSPREAD will attend your local ham club meetings, bicker with everyone about everything, and sneak all the refreshments into a contractor-size trash bag and bring them back to your shack.

Imagine spending more time with stuff that really matters to you, or spend more time with your family if it comes to that.

BANDSPREAD is there, pursuing the hobby in your place, winning all the awards, homebrewing all the gear, pushing his way first in line when the hamfest opens so he can snap up all the bargains and be on his way back home before sunrise.

Runs forever on any baked good!

There's a lot of hams something like BANDSPREAD, but never before has so much ham been poured into a single AI Dogsbody completely as your disposal 24/7.

Your ham BANDSPREAD.

Because you've got better things to do.